I must be on a roll or something. I wish I had the time to take pictures of my daily makeup but even once a week is impressive.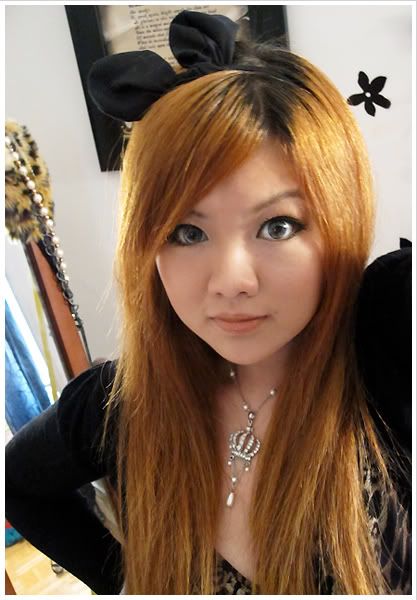 This look is definitely focused on the eyes. The pale skintone is from BB cream.
Lots of concealer and some highlighting helps with the flawless look.
I have on Lancome's Color Design Lipstick in Natural Beauty which I used for the first time.
Also, wearing Lancome blush in Shimmer Pink Pool but it doesn't show in photo
especially with photoshop brightening and colour balancing adjustments.